how happy this makes me: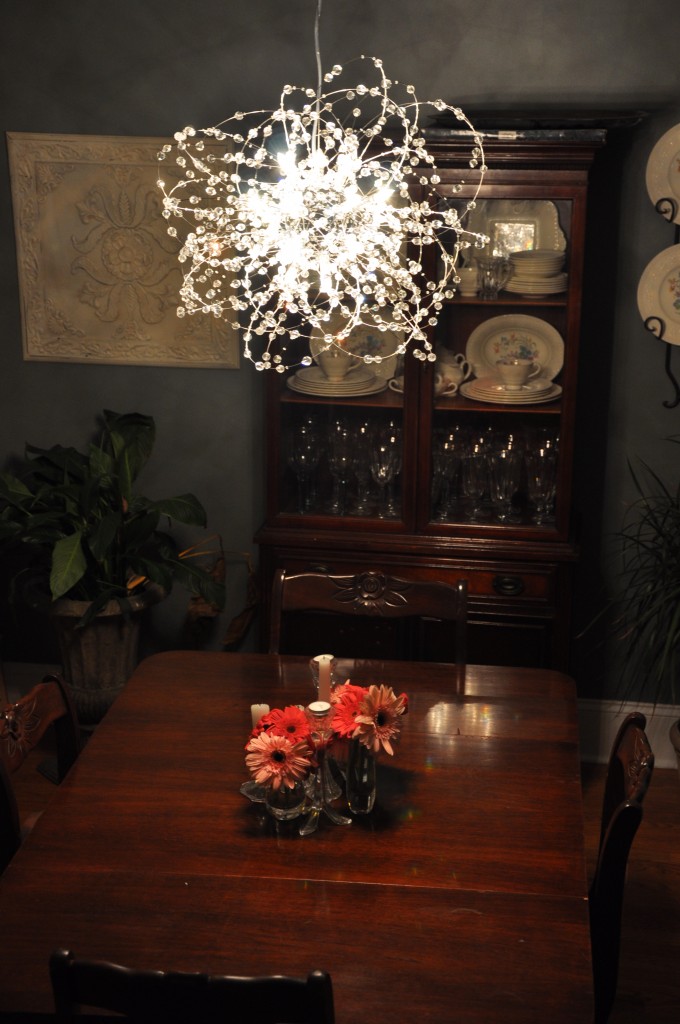 Isn't it GORGEOUS? It's so sparkly, and whimsical, and elegant, and modern!! I am utterly in LOVE!!!
I saw it on Isabella and Max Rooms, a design blog I discovered last week, and instantly knew I had to have it.  I had been casually looking for a light fixture to hang over our dining table since we bought our townhouse nearly two years ago.  I saw things I liked, but nothing I found thus far was exactly right.  I couldn't articulate why, but they just weren't right.  As soon as I saw this piece of art I knew it would be perfect.  And it is! It is!  IT IS!!!
I tracked it down at the Horchow website and it just happened to be 25% off! Â Plus, Horchow was running a free shipping special as well. Â Just like my paella pan, I am quite certain this was meant to be. Â This Horchow Comet Pendant Light and I were meant to be together. Â Technically, I was trying to finish our bedroom before I started working on the dining area, but this deal was too good to pass up. Â I ordered it. Â It arrived today and the Beer Guy (who just happens to be the sweetest guy in the world) hung it for me tonight. Â I just can't stop staring at it! Â Look how it sparkles!!
I feel like it's New Year's Eve and the Times Square Glitter Ball dropped over my dining table. Â Maybe that explains my sudden urge to drink champagne out of my fancy crystal glasses.
I know this post is not about food, or wine, or beer, or travel, but my spectacular new chandelier  IS hanging over my dining table. So, that's kind-of food related, right?  There will be many wonderful meals eaten under it's glittering light. It makes me want to have a dinner party just to show it off!
If we have to work some food into this post, I snacked on one of these tiny treats while my fella did all the dirty work…he ate his after.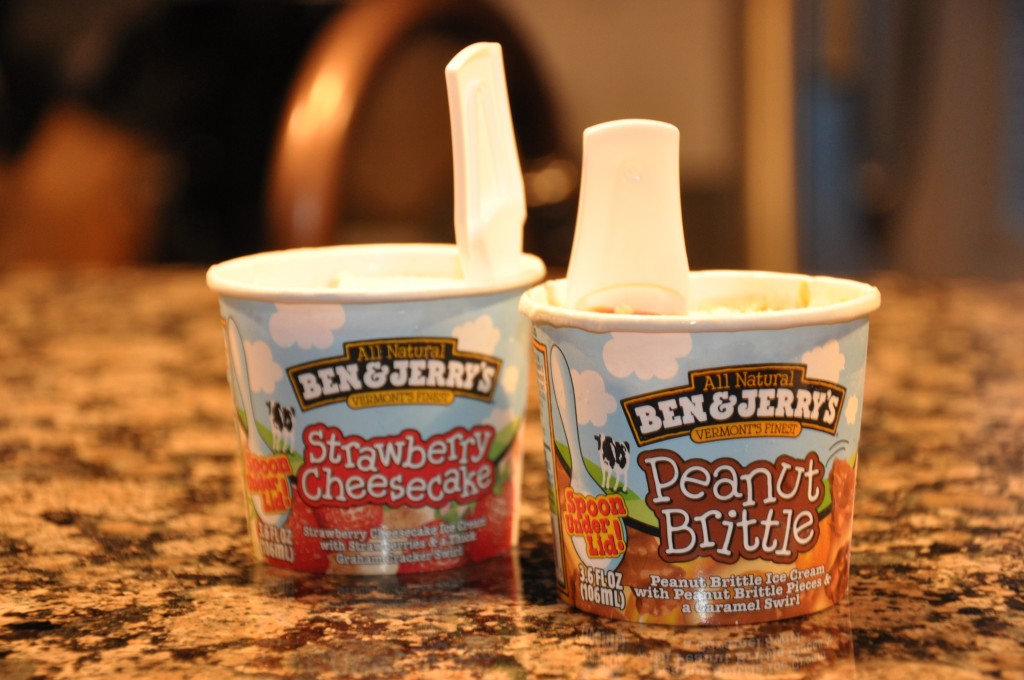 Cheers!